NEWS
The Last Train to London is now available from Harper Books. It became an international bestseller in its first week out, and is out or forthcoming in 22 editions in 19 languages!

EVENTS
Meet Meg in person or see her again at:
2019 Events
9.19 Books Inc., Palo Alto CA (9.9.19 – an auspicious-looking date for a launch party!), 7pm
9.10 Mrs. Dalloway's Books, Berkeley CA, 7:30pm
9.11 Copperfield's, Sebastopol CA, 7pm
9.12 Bookpassage, Corte Madera CA, 7pm, in conversation with The White Devil's Daughters author Julia Flynn Siler
9.16 Vroman's, Pasadena CA, 7pm
9.17 Warwick's, La Jolla CA, 7:30pm
9.19 Pages, Manhattan Beach CA, 7pm
9.20 Avid Reader, Davis CA, 7:30pm
9.21 NCIBA Author Buzz Lunch NCIBA (bookseller event)
9.24 Sacramento Public Library, Sacramento CA, 6pm
9.26 Towne Center Books, Pleasanton CA, 11:30am (ticketed luncheon)
9.26 A Great Good Place for Books, Oakland CA, 7pm
10.14 Literature Lover's Night Out hosted by Valley Bookseller at Community Thread, 2300 W Orleans St, ​Stillwater MN, 7 pm (ticketed event)
10.15 Literature Lover's Night Out hosted by Excelsior Bay Books at Trinity Episcopal Church, 322 2nd Street,  Excelsior, MN, 7 pm (ticketed event)
10.19 Books 'n' Bottles at The Wilmette Wine Cellar, Wilmette IL, 4:00 pm (ticketed event)
10.20 Books 'n' Bottles at The Book Bin, Northbrook IL, 4:00 pm (ticketed event) — This was MY BOOKSTORE when I was growing up!
10.29 Bookshop West Portal, San Francisco CA, with E.R. Ramzipoor, 7 pm
11.7 Marcus JCC of Atlanta, Dunwoody GA, with Gillian Walnes Perry, 12:30 pm
11.10 JCC of Metro Detroit, West Bloomfield MI, 10am
11.20 Hamilton Jewish Federation Book Festival, Hamilton Ontario, 7 pm
2020
3.14-15 Tucson Festival of Books, Tucson AZ*
3.25 Book Fair of Beth El Synagogue and Levin JCC, Durham NC, 1pm*
4.23-25 The Unbound Book Festival, Columbia MO*
5.18 The Gaithersburg Book Festival, Gaithersburg MD*
7.? The Squaw Valley Community of Writers, Squaw Valley CA* – I'm so excited to be participating as a special guest at the 50th year of this workshop where my first novel came out of the drawer to find its way in the world!
*We're still finalizing details, so please check back!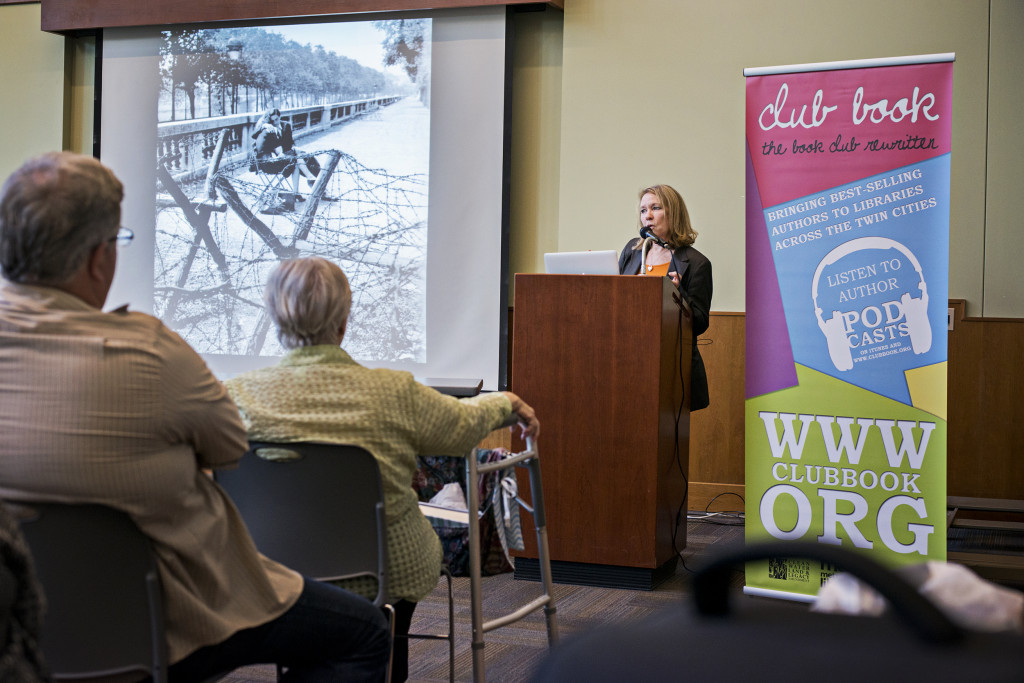 photo by Slade Kemmet, compliments of ClubBook.org